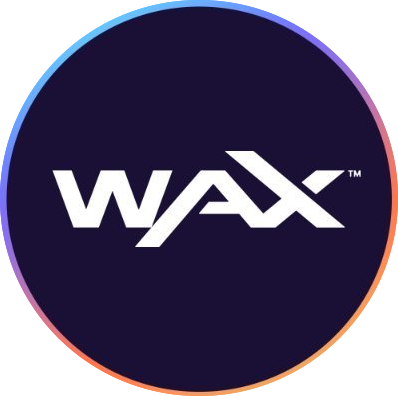 Watch
Market cap
$169,096,943.97 USD
1,552,761,085 WAXP
Circulating supply
1,552,761,085 WAXP
Volume(24H)
$33,038,101.93 USD
304,039,000 WAXP
Max supply
3,770,303,327 WAXP





2.49


Key Point
< P >WAX (WAXP) is a purpose-built blockchain, released in 2017, designed to make e-commerce transactions for every party faster, simpler, and more secure. WAX blockchains use proof of delegated interest (DPoS) as their consensus mechanism. It is fully compatible with EOS. < P >WAX developed custom features and incentives designed to optimize the usefulness of blockchain, specifically for e-commerce, with the goal of encouraging votes on proposals. < P > To do this, WAX created a suite of blockchain-based tools, Can build on these tools decentralized applications (< a href = "https://coinmarketcap.com/alexandria/glossary/decentralized-applications-dapps" > DApp < / a >) Markets and irreplaceable tokens. E-commerce operations are supported by services such as WAX Cloud Wallet, SSO and OAUTH, which is a native RNG service and developer portal. WAX's blockchain architecture supports block generation times of 500 milliseconds and zero-fee transactions for customers. It also uses voting rewards to motivate participating block producers to make choices and suggest improvements. < p > < span > idea has WAXP - to - Ethereum (< a href = "https://coinmarketcap.com/currencies/ethereum/" > < span > ETH < / a > < span >) bridge. Allows WAXP token holders to convert their tokens to WAXE, an Ethereum-based ERC20 utility token.
Users willing to participate in WAX token economics need to burn their WAXP tokens in order to get WAXE via the Ethereum Bridge. They then need to pledge WAXE tokens on ethereum distribution contracts.
WAXG is an Ethereum-based ERC-20 governance token distributed to WaXe-pledgers. Allocation is based on a set schedule and is proportional to a percentage of the WAX economic activity pool. Thus, token holders can manage the distribution and distribution of economic value on the platform.
< P >< SPAN >WAX Economic activity pool is a smart contract that accumulates a percentage of WAX fees that can be converted to ETH for distribution to waXe-pledgeers. It is also available to WAXG token holders who decide to burn the tokens they already have.