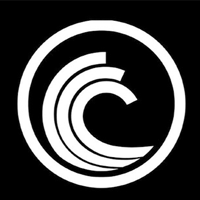 BitTorrent(New)(BTTC)
(BTT)

Watch
Market cap
$1,115,462.05 USD
990,000,000,000 BTT
Circulating supply
990,000,000,000 BTT
Volume(24H)
$67,444,994.78 USD
59,937,800,000,000 BTT
Max supply
990,000,000,000,000 BTT





2.72


Chart

Exchange

Market Attention

Data Analysis

Holder
BitTorrent(New)(BTTC) (BTT) Intro
BTT is a blockchain token issued by the BitTorrent project based on the Tron network. It is used to extend the BitTorrent protocol to establish a token-based network bandwidth and network storage Internet ecosystem. The total number of tokens is 990 billion. On January 28, 2019, there was an external public offering (ICO) of 59.4 billion pieces, accounting for 6% of the total.
BitTorrent is a pioneering distributed communication protocol invented by Bram Cohen in 2001. It is a peer-to-peer protocol that uses economic incentives to make it easier to transfer large-capacity and high-demand files on the Internet, thereby eliminating the need for a credible central server. It is an open protocol that has been independently executed dozens of times. In the past ten years, this software has been downloaded and installed billions of times. Today, the protocol is regularly used by more than 100 million internet-connected computers every month. The protocol is continuously updated through the BitTorrent Enhanced Protocol (BEP) opening process reviewed on the developer's website.
The BitTorrent agreement has reached a strategic partnership with the TRON TRON blockchain agreement. The cooperation between the two makes the TRON agreement the world's largest decentralized ecosystem and the BitTorrent agreement the world's largest distributed application.