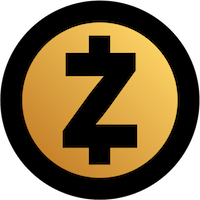 Zcash
ZEC
Current market value:
$1.1B
Low:
$73.9820
High:
$76.5957
Market Cap
$1,095,136,449.01
Volume(24H)
$219,657,418.93
Circulating Supply
Total Supply
14,813,569 ZEC

Key Point
Zcash is a decentralized, open source cryptocurrency based on the Paper Zerocash Protocol released at IEEE Conference 2014. It adopts zero-knowledge proof and multiple account mechanism to guarantee the anonymity of transactions. Like Bitcoin, there are 21 million Zcash tokens (ZEC), but they are more focused on privacy and transparency. Specifically, the public blockchain encrypts the sender, receiver and trading volume in the transaction record; Users can choose whether to provide the viewing key to others at their discretion, and only those who have this key can see the content of the transaction.
ZCash is a branch of Bitcoin, which retains the original bitcoin mode and is modified based on bitcoin version 0.11.2 code. ZCash wallet funds are divided into two types: transparent funds and private funds. Transparent funds are similar to Bitcoin funds; Private capital enhances privacy. Transactions involving private capital are confidential and unsearchable, while transactions between transparent capital and transparent capital are publicly searchable.