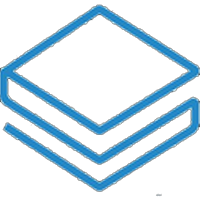 Stratis
STRAX
Current market value:
$62.94M
Low:
$0.61708851
High:
$0.64787238
Circulating Supply
Max Supply
138,921,363 STRAX
Total Supply
138,921,363 STRAX

Key Point
STRAX is Stratis's platform token that powers Stratis, and STRAX can be used to purchase and operate services, such as executing smart contracts, paying side chain fees, and as collateral to run primary nodes -- nodes on the network that provide specific needed services. Stratis is a simplified, flexible, customizable blockchain development platform written in C# that makes it easy for businesses to develop, test, and deploy applications on the platform. Stratis helps customers customize blockchain policies and tailor solutions to their business needs.
Note that in November 2020 Stratis deployed a new blockchain that uses STRAX instead of the previous STRAT token. The token symbol has been changed from STRAT to STRAX. The token exchange ratio: STRAT: STRAX = 1:1.