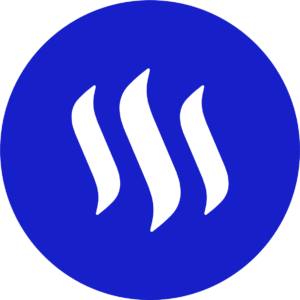 Steem
STEEM
Current market value:
$109.14M
Low:
$0.26917332
High:
$0.27985431
Market Cap
$109,142,475.05
Volume(24H)
$10,913,902.26
Circulating Supply
Max Supply
409,190,981 STEEM
Total Supply
409,190,981 STEEM

Key Point
Steem coin, also known as Steem coin or Steem Coin for short, was originally developed as a cryptocurrency on the Steemit platform to reward users for community building by promoting and publishing meaningful content. The Steemit platform, founded in 2016 by Ned Scott and BitShares founder Dan Larimer, sits atop the Steem blockchain and is a social media network that aims to be a source of community-driven curated content such as news, Q&a and workboards. The higher the value that a particular piece of content can deliver to more people, the greater the reward for the creator, Steemit users can vote to create a content hierarchy, and the higher the upVote count received on the piece of content, the more Steem their publisher gets.
As for Steem, it's a social blockchain that grows communities by rewarding users for sharing content and enabling them to access instant revenue streams. It is currently the only blockchain that can power real applications through social applications such as Steemit.
Steem blockchain creates opportunities for entrepreneurs by providing an extensible blockchain protocol that their apps can use to store users' content, social information, account information, JSON metadata, etc., while authorizing those users to earn cryptocurrency tokens called Steem) in exchange for sharing that information. STEEM tokens have best-of-class properties such as three-second transfers and don't cost any money, thanks to STEEM's three-second modules and the Delegated just-of-stake algorithm.
With the upcoming release of Smart Media Token Protocol (SMT), the community will add features to the Steem blockchain, allowing any entrepreneur, developer or community builder to launch their own customizable SteEM-like tokens on top of the Steem blockchain and for icOs, automated market makers, Autonomous token allocation, founder token and so on offer specific smart contracts. SMT will leverage the speed and scalability of the Steem blockchain to enable entrepreneurs to leverage all the lessons learned from Steem and Steemit.com to tokify their platforms and guide the value of their tokens.