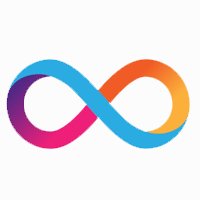 Internet Computer
ICP
Current market value:
$1.71B
Market Cap
$1,705,109,052.70
Volume(24H)
$95,052,923.29
Circulating Supply
Max Supply
488,272,241 ICP
Total Supply
488,272,241 ICP

Key Point
Internet Computer (ICP) Intro
DFINITY IT aims to replace the traditional IT stack with its Internet Computer Protocol (ICP) and eliminate the intermediary role of big tech companies to build a public blockchain network hosted by a global collection of independent data centers. The standard behind DFINITY Internet Computers, (ICP) allows software to run in a distributed manner over the Internet, rather than using servers controlled by large companies. This makes it possible to develop applications that are not owned, controlled or censored by any entity, creating opportunities to recreate popular Internet services such as social media applications in an open, decentralized manner.
DFINITY claims its Internet Computer is highly scalable and runs at network speed, with some functions taking milliseconds. This network consists of a neural network system called (NNS) open autonomous algorithm software system Manage its native utility coin is ICP (formerly known as DFN). The Internet computer protocol was built by the DFINITY Foundation, a non-profit group based in Zug, Switzerland.
We use cookies to offer you a better experience, analyze site traffic, personalize content, and serve targeted AD. Read about how we use cookies and how you can control them on our
Privacy Policy
. If you continue to use this site, you consent to our use of cookies.