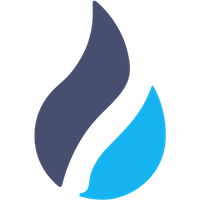 Huobi Token
HT
Current market value:
$792.68M
Market Cap
$792,681,349.69
Volume(24H)
$37,841,139.86
Circulating Supply
Total Supply
500,000,000 HT

Key Point
HT is an Ethereum blockchain-based ERC-20 token launched by cryptocurrency exchange Huobi. HT's value depends partly on huobi's reputation and other factors.
Huobi tokens are dedicated to providing huobi exchange users with a better experience by getting discounts on transaction fees, acquiring new cryptocurrencies and voting on future decisions of the platform. With HT, exchange users can directly benefit from platform performance over time. If Huobi continues to grow in popularity, the accounts of HT holders will also grow in value.
Huobi tokens are part of the Huobi Ecological chain (HECO), which is a Dapps application platform, such as a decentralized lending platform, etc. The ecological chain is similar to binan intelligent chain.
HT is an ERC-20 token used to protect the network and provide huobi users with benefits and a means of transaction. Much like Binance's BNB. It has similar token economics, such as repo and token destruction strategies. In this way, Huobi uses 20% of the revenue generated by the contract to buy back HT from the network and remove it from circulation to increase its value.
500 million HT, 100 million reserved for platform operation and user reward. Hold 100 million tokens for huobi team as a reward, and give 300 million HT to users for purchasing loyalty cards.