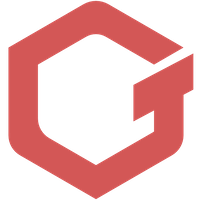 Gatechain Token
GT
Current market value:
$662.26M
Market Cap
$662,263,852.17
Circulating Supply
Max Supply
1,000,000,000 GT
Total Supply
300,000,000 GT

Key Point
Gatechain Token (GT) Intro
GateChain is a public blockchain dedicated to blockchain assets safety and decentralized exchange. The new invented onchain-safety- account and customizable-time –delay-recovery feature guarantee the blockchain asset safety even after the leakage or destruction of the private keys.
Gatechain has a new invented onchain-safety-account feature to protect funds from thieves and a new invented customizable-time–delay-recovery mechanism for recovering funds in destroyed private keys. Gatechain also has high speed blockchain (1 second block and instant block finality) and natively supported decentralized exchange.
Gatechain Token (GT) is the native token of the Gatechain mainnet. GT is used to pay the transaction gas on Gatechain mannet. GT is rewarded from PoS mining. GT is also part of Gate.io ecosystem.