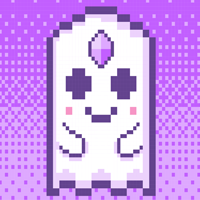 Aavegotchi
GHST
Current market value:
$62.81M
Volume(24H)
$23,283,324.22
Circulating Supply
Max Supply
70,804,279 GHST
Total Supply
48,829,392 GHST

Key Point
Aavegotchis are collections of cryptography that exist on the Ethereum blockchain, Supported by the ERC721 standard. Aavegotchis has three attributes that determine their overall value and rarity in Aavegotchi's world, collateral, features, and wearables.
GHST is launched as a DAICO,DAO manages the sale of tokens, This means that the money raised is managed by the community. GHST is described as a DeFi enabled crypto collectibles project that allows users to collect, compete and combine their Aavegotchis for a gamified DeFi experience.
GHST is an ERC-20 native function token in the Aavegotchi ecosystem and has the following use cases:
Payments: GHST is used as the base currency for the purchase of various digital assets, such as Aavegotchi Portals, wearables, consumables and collectibles.
Mortgage: Players need to mortgage GHST tokens to generate a REALM (which represents the land of the Aavegotchi kingdom) to indicate an economic investment in the ecosystem and prevent malicious behavior.
Governance: GHST will be awarded to users who participate in governance activities within AavegotchiDAO.