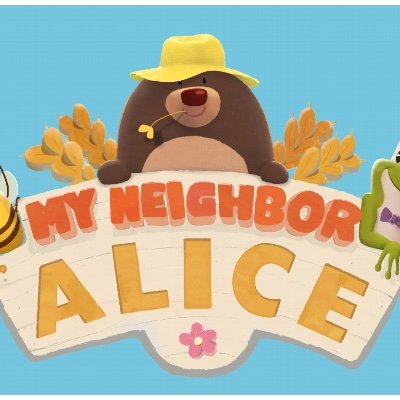 MyNeighborAlice
ALICE
Current market value:
$63M
Volume(24H)
$96,375,217.67
Circulating Supply
Max Supply
100,000,000 ALICE
Total Supply
92,000,000 ALICE

Key Point
MyNeighborAlice (ALICE) Intro
My Neighbor Alice uses blockchain to allow players to participate in the game and get rewards, as well as distribute game assets.
Decentralized ownership of NFT-based assets: Decentralized ownership of assets in the game, such as islands, houses, pets, etc.
Social features: An in-game chat module that allows players to communicate with other players on the same island and transfer tokens and assets to friends while chatting. Players can visit each other's islands and complete group tasks together.
market: An in-game market that allows users to buy and sell assets. It provides more liquidity and financial incentives for gamers to buy and build in-game items.
ALICE is a native function token of My Neighbor ALICE and is used for the following functions:
In-game currency: Purchase assets and special skills in the game and Alice's marketplace.
Governance: Participation in governance (including proposals and voting structures) through decentralized organizations, such as platform operations and development. Voter incentives will be introduced to encourage voter participation.
Collateral: ALICE tokens are mortgaged to earn a percentage of platform revenues (for example, land sales, asset sales, and transaction fees).
Player reward: Players earn ALICE tokens by completing quests in the game. This is designed to encourage engagement and keep the game engaging.
Alice tokens are also compatible with ERC20 tokens, meaning it can go live to Ethereum and other blockchains, greatly expanding the Alice scene.